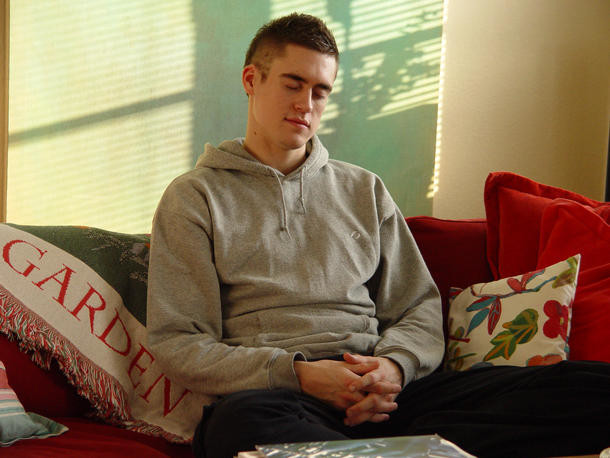 Learn to Meditate at the Young Retreat
Le cours commence
Vendredi 29 juillet 2022, 16:00
Le cours se termine
Dimanche 31 juillet 2022, 14:00
På grundkurser lærer du:
At meditere på egen hånd
Om Acems meditationspsykologi
Du lærer Acem-meditation på Acems grundkursus. Dette kursus varer en uge og foregår i forbindelse med en uge-lang retreat for Acem mediterende. Det vil sige at du lærer at meditere på et kursus hvor der både er andre nybegyndere og samtidig også er erfarne mediterende. Du vil blive undervist i en gruppe for nybegyndere. På kurset får du instruktion i at meditere, du får en metodelyd, og du får løbende vejledning i at håndtere forskellige situationer i meditationen.
Se resultater af Acem-meditation
Du kan kun lære og forstå meditation ved at prøve at meditere, dvs. ved at gøre dine egne erfaringer. Du kan ikke lære meditation fra en bog eller et foredrag. Underviserne giver korte indlæg om teknik og metode, men det vigtigste element i undervisningen er, at du arbejder med at forstå meditation ud fra, hvad du selv har erfaret. Deltagernes erfaringer fra meditationen drøftes på gruppemøder og til aftenseminarer i løbet af ugen og bruges til at afklare, hvordan forskellige aspekter ved meditationen bedst håndteres.
Grundkursus på sommer retreat foregår normalt i grupper på 3-6 personer. Det er en stor fordel at kunne belyse spørgsmål om meditation på baggrund af forskellige personers erfaringer. På kurset udleveres læsemateriale, som også støtter forståelsen af din egen meditation. Acems undervisere har alle gennemgået en flerårig uddannelse i Acem.
På grundkurset lærer du nok til at kunne meditere på egen hånd fremover.
Studentrabat gives kun til fuldtidsstuderende som kan fremvise studiekort ved forespørgsel.
Le cours commence
Vendredi 29 juillet 2022, 16:00
Le cours se termine
Dimanche 31 juillet 2022, 14:00
This beginner's course is part of the
International Young Retreat
for meditators.
IMPORTANT PRACTICAL INFORMATION
(opens in a new window)
When ordering using the menu and button above, please remember to register the appropriate price alternative before clicking the button. Full-time students get a discount. Early Bird Price is for non-scandinavians only.
It is also possible to register by sending a message to
Acem
and paying in euro by international bank transfer to:
● SWIFT/BIC: NDEANOKK
● IBAN NO: NO8060260497238
● Recipient: Acem, Pb 2559 Solli, NO-0202 Oslo, Norway
● Bank: Nordea Bank Norge ASA, Pb 1166 Sentrum, NO-0107 Oslo, Norway
● Include the following information: Course number (to be found in the upper right corner of this page) + name of participant(s)
● Your registration will be valid upon receipt of your payment.
Infection prevention
During the corona period the number of participants will be limited. We follow covid-19 guidelines from Norwegian health authorities. If you have symptoms associated with covid-19, or you are in quarantine, please stay at home.
If the retreat is cancelled or you need to cancel your registration due to the corona situation, you will get a total refund of the entire course fee (not including travel expenses). We strongly recommend buying refundable air tickets.
Type de cours: Cours d'introduction
Le cours est organisé par Acem Student Group
Code du cours: V22098
Instructeurs